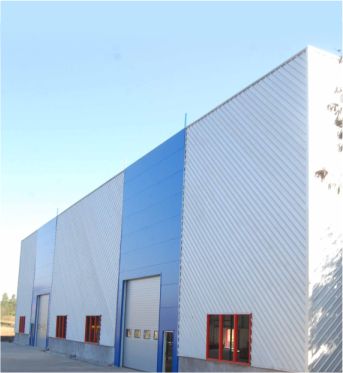 Cold Steel Corporation excels in building pre engineered commercial steel structures like car dealerships, office buildings, retail outlets etc. With highly experienced design team backed by top of the line production and installation facilities, commercial buildings can be customized to suit your architectural requirements. Cold Steel offers complete design flexibility which further enhances the functionality of these structures, keeping room for staircases, lift openings, ramps etc. These structures are also provided with Mezzanine floors complete with steel deck flooring for office spaces, storage areas etc. Dry and mechanized construction methods make these buildings highly energy efficientand do not impact the natural resources negatively. Significantly high speed of construction reduces the start-up time for these commercial establishments making them an ideal choice for your commercial projects.
The various advantages are:
Shortest construction time
Highly Cost effective
Superior strength & aesthetics
Complete utilization of space with Mezzanine floors
Earthquake resistant
Complete with other accessories like fascia, staircases, ramps etc.
---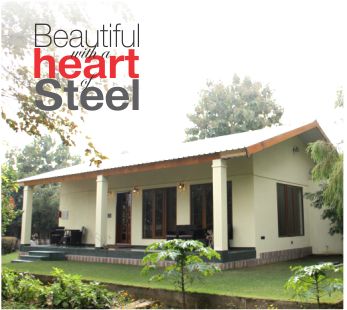 Residences & Villas
oday, with the rising growth in the housing sector, Cold Steel offers finest qualitypre-engineeredsteel structures for designer villas and low-rise residential buildings. With the advantages of high-speed construction, architectural flexibility and cost effectiveness, these structures represent the best solution for the escalating demand in the residential sector. The speed of construction ensures early possession, which reduces overall project costs. Construction of residences & villas in steel offers high architectural flexibility and gives abundant room to accommodate the choicest interiors with the maximum utilization of space. Various benefits can be summed up as:
The various advantages are:
High Speed Construction leading to shortened possession time.
Architectural flexibility for maximum utilization of space
Easily Adaptable to diverse classic and contemporary designs.
Finest quality construction with seismic designs.
Cost effective
Energy efficient & green methods of construction
---